Texture Landscape Art – kids online workshop!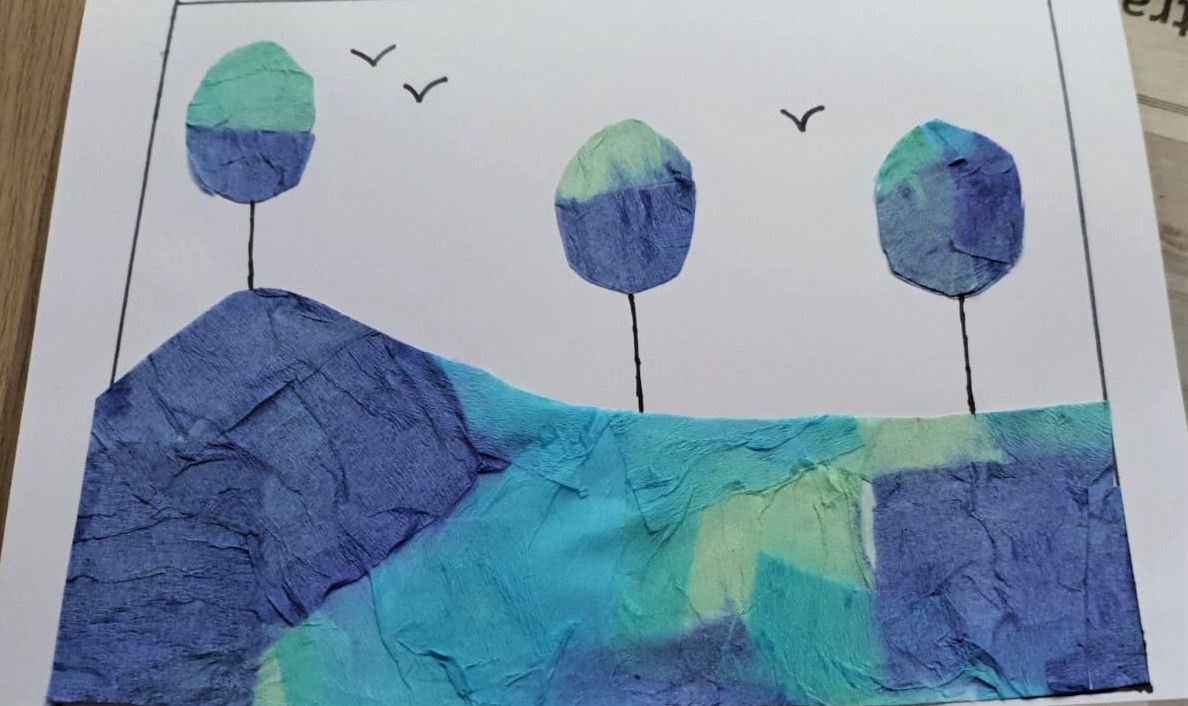 We had our online kids holiday workshop last week on creating a texture Landscape. Student's made a texture base in the first session of the workshop and the base needed to dry overnight. So we had a second session on the next day to plan on the landscape designs. I gave them some examples of abstract silhouette designs and they chose their pattern from the list, also being creative to add some interesting details!
Students had more texture base to work on another landscape too! Look at the wonderful texture and the beautiful blend of colours here!!