500th post – August official sketchwalk – Bukit Timah Railway station
August official sketchwalk at the Old Bukit Timah Railway station, the exact place where my journey with USKSG started 6 yrs ago. Though I was feeling unwell yesterday, didn't want to miss it. That was my old sketch besides yesterday's one. Grateful for all the nice friends and memories with the group all these years!! 
Coincidentally, this is my 500th blog post!!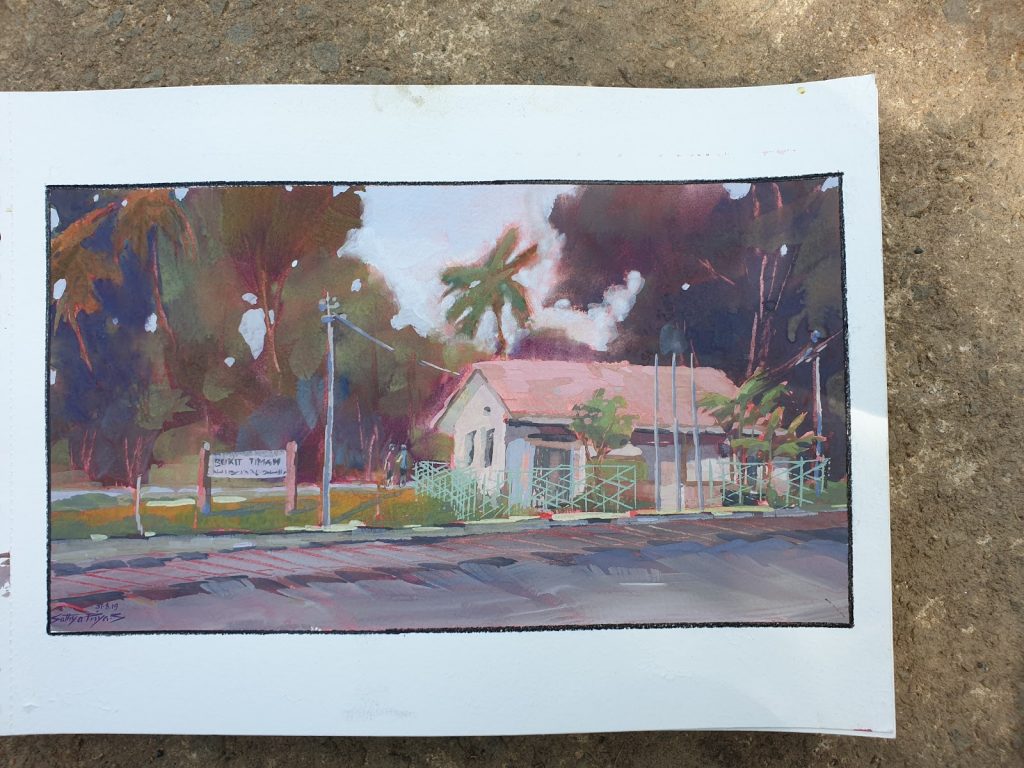 Old Bukit Timah Railway Station Sketch, Gouache on paper