We Draw Amaravati Together Exhibition
Seeing life and landscape of India through the eyes of Urban Sketchers Singapore. For us, it has been an unforgettable experience, for you it will be definitely a visual treat…..Inviting you for the exhibition opening on Monday evening!! All are welcome!!!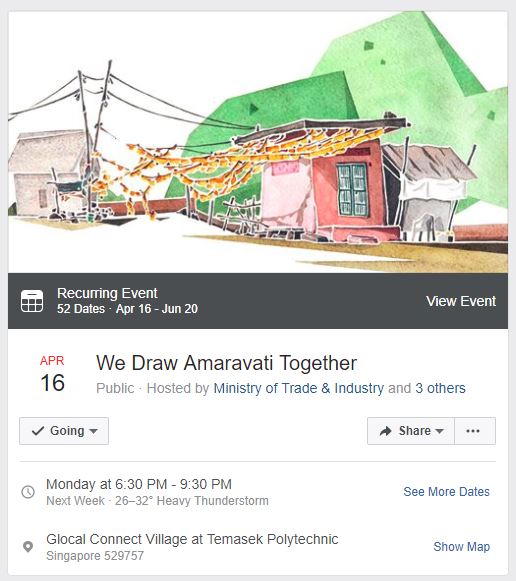 The Centre for TransCultural Studies of Temasek Polytechnic presents the exhibition "We Draw Amaravati Together" by Urban Sketchers Singapore.
The exhibition opens on 16 April, Monday at 6:30 pm; we are honoured to have Mr Khoo Teng Chye, executive director of Centre for Liveable Cities grace the occasion.
This project is presented by the Amaravati Partnership Office of the Ministry of Trade & Industry and Temasek Polytechnic, with Urban Sketchers Singapore.
Banner sketch of the Mandadum village in Andhra Pradesh, India by Benedict Tay.