Hi, I'm a freelancing artist, art educator and an Urban Sketcher living in Singapore. Sketching on location and trying to capture the charm around me has become an obsession since I started to pursue my hobby in 2011. I love to paint landscapes, the magical light and the wonderful colors that nature is filled with. Being an Electronics Engineer, I've found my love for Science and Robotics too. My journey in art continues as I hope to extract the true meaning of the forms and express it in my most sincere and honest style.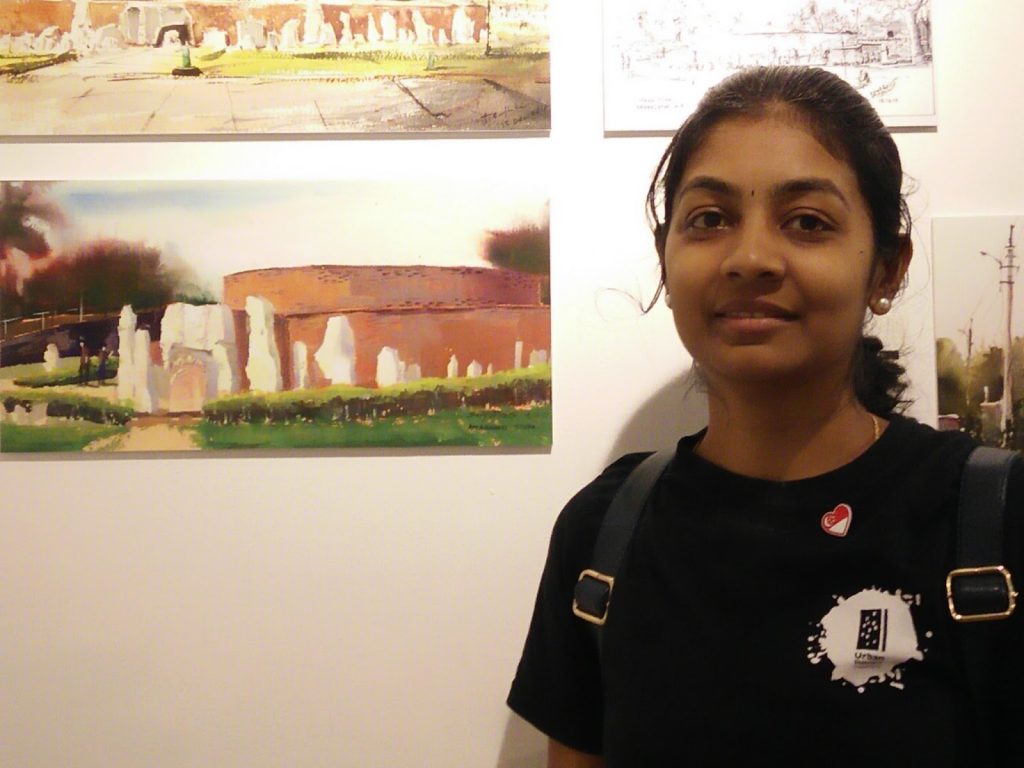 Being very passionate about creating art, I have successfully sold my Paintings and sketches in many exhibitions including Sengkang Public Library from the year 2011 till date and most of the works are very well received by my art collectors.
Certifications:
Western Art course from NAFA (Nanyang Academy of Fine Arts) with Distinction,
Children's Art & Craft course from NAFA.
I'm an active member of "Urban Sketchers Singapore", a dedicated group of artists sketching the history and architecture of the places we live in through direct observation.
Art projects and Exhibitions I'm proud of taking part:
"We Draw Singapore Together", a project jointly organised by Temasek Polytechnic and Urban Sketchers Singapore, May-August, 2015.
Contribution of sketches "Kampong Buangkok" and "Sengkang West Riverside" for the book, "Urban Sketchers Singapore" Volume 2.
"Let's Draw Singapore", a sketchbook relay project showing the neighborhood sketches throughout Singapore, 2015
"Little India" sketch published in "We Love Little India" neighborhood series by Epigram Books.
Participation in NAFA SG50 Fine Art Exhibition, Nov-Dec 2015.
Sketches exhibited in "SG 50 Heart Map" event in Marina Float, November 2015 and SG HEARTscapes, National Library Board, Jan-Feb, 2016.
"We Draw Amaravati Together" project and exhibition presented jointly by the Ministry of Trade & Industry of Singapore and Temasek Polytechnic, with Urban Sketchers Singapore.