January 2016 Sketchwalk – Chinatown
HAPPY LUNAR NEW YEAR TO ALL MY FRIENDS!!
With Lunar New Year commencing next week, the official Sketchwalk for January was organised at Chinatown…..the place is festive with people and lots of goodies, me and ritu went to sketch the Mariamman temple.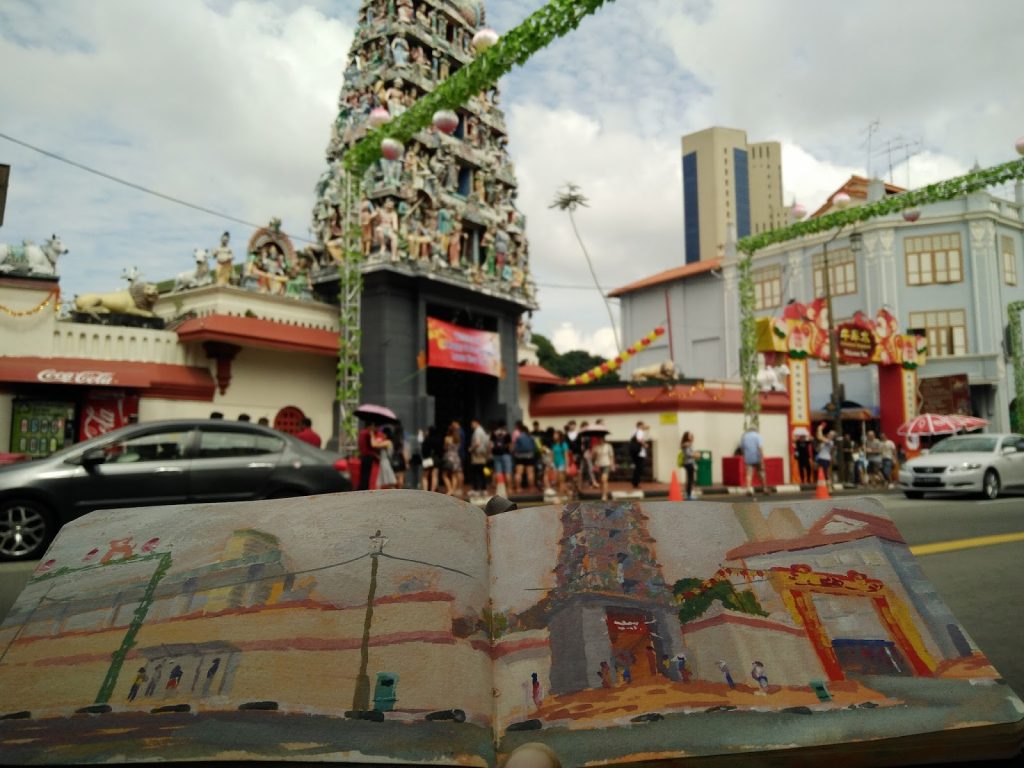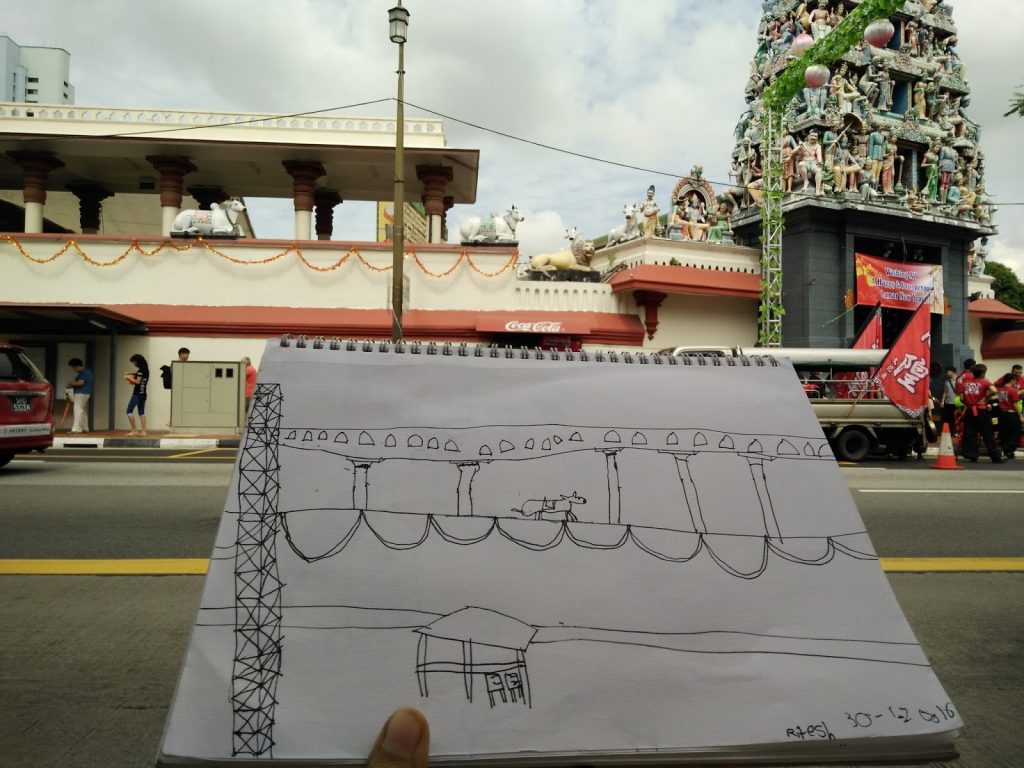 The temple has a banner in front with wishes for the coming Lunar new year and was bustling with people of all races and religion. When we finished sketching and about to move, the Lion Dancers reached the temple and were ready to start their performance.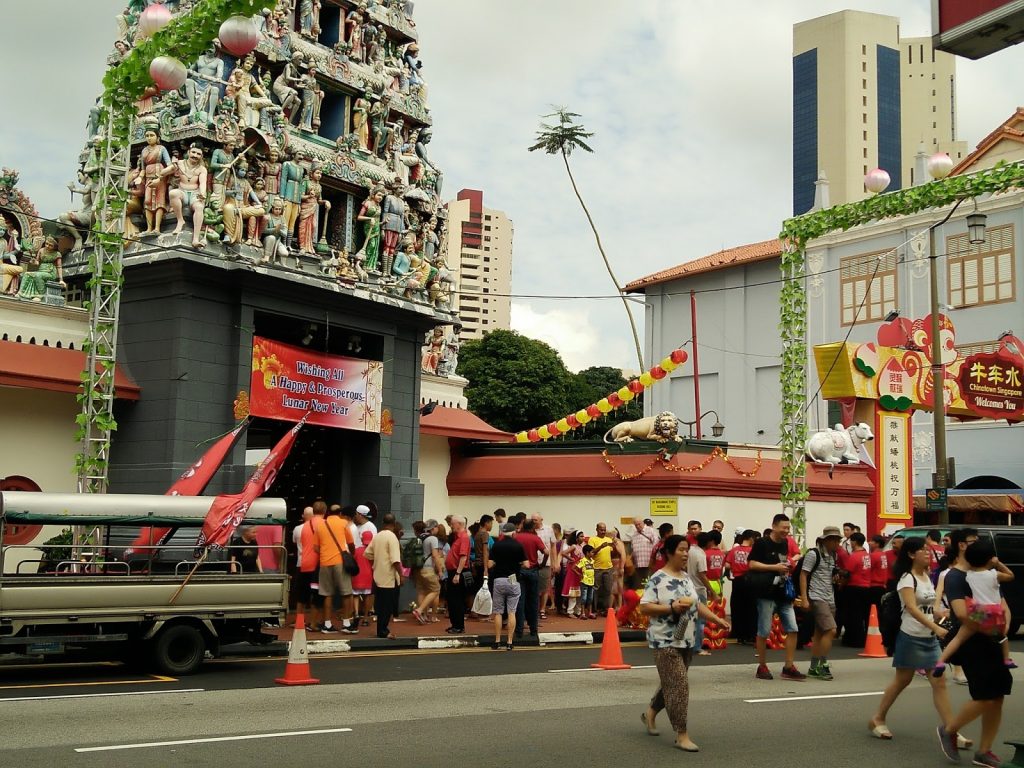 Anyway we had to move on to watch Woon Lam Ng's watercolor demo. He stressed on to have a good, strong structure first before building up on the details over. We couldn't stay for the Show and Tell, rushed back home.